Hello!

We are looking for an intern to join our team on a short film project!
On the following page, you will find detailed information on the animation internship we are offering.
Feel free to contact us if you have any questions regarding the internship!

•
Learn the specifics of oil painting and cut-out animation
•
Improve your frame-by-frame animation skills
•

Be part of our collective, therefore learn about studio organization and
entrepreneurship
•

Eat delicious home cooked meals with us!
Your skills                   

•

frame-by-frame animation, junior level
•
oil painting experience
Your tasks
•
painting pre-animated frames with oil
•
painting backgrounds and props
Internship duration
•
March-July 2023
We are specifically looking for students of art schools or universities, doing

Erasmus + program

or a

mandatory internship

.
Since the project is running on the state funding we are not able to pay a wage.
comedy | 5 min
The short film Balkone is about a prefabricated building, or rather about its balconies. At first glance the balconies all seem to be the same, but if you look closely, each window, each balcony lives its own life and reflects the character of its owner.

Production step  
              clean animation
Time schedule
March-July 2023
Animation technique 
     oil painting on glas
Software
                       TVPaint, Dragonframe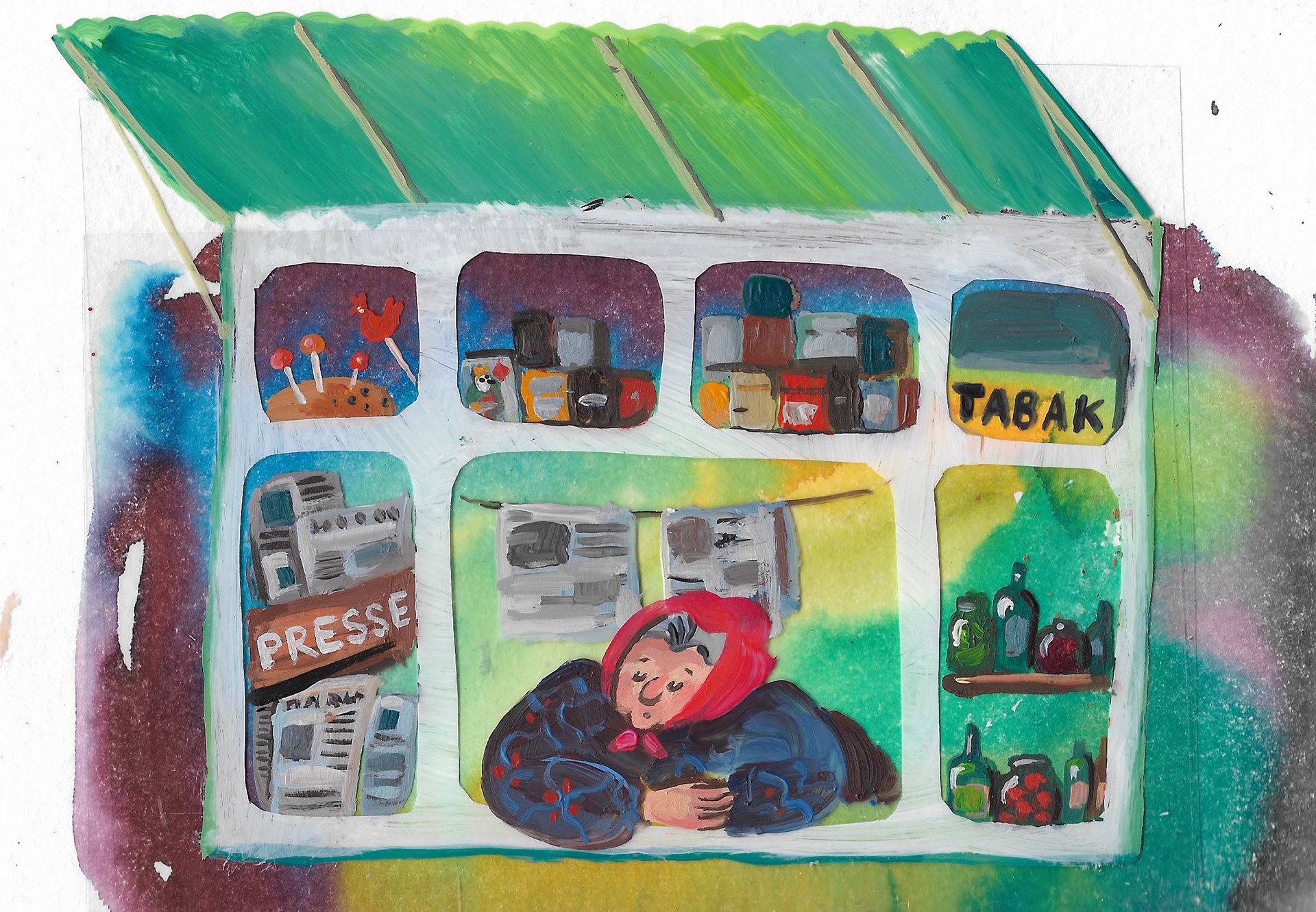 We are a Berlin-based studio for 2D animation and audiovisual storytelling.
We are interested in current, political, social and scientific issues. Our animations transport ideas and help build the bridge between researchers, activists and the public.
We're looking forward to receiving your application! Send your portfolio including an animation reel and oil painting samples to: