Animation might be a mysterious black box for some. That's why we created this shortfilm! To explain how the work is done and how you can expect the process to be once we start working together.

For us to make an offer that suits your needs, we require as much information as you can give us. This varies depending on the project and what your aiming at with it, but a few good things to start are this:

Is it for example an explainer, a music video, or a few minutes of animation for a life action film?
How long do you want the video to be?
Do you have a style in mind? Maybe you already liked one of our projects and want the same artist to design your video.

We might write back with some more questions to build the offer a best as we can.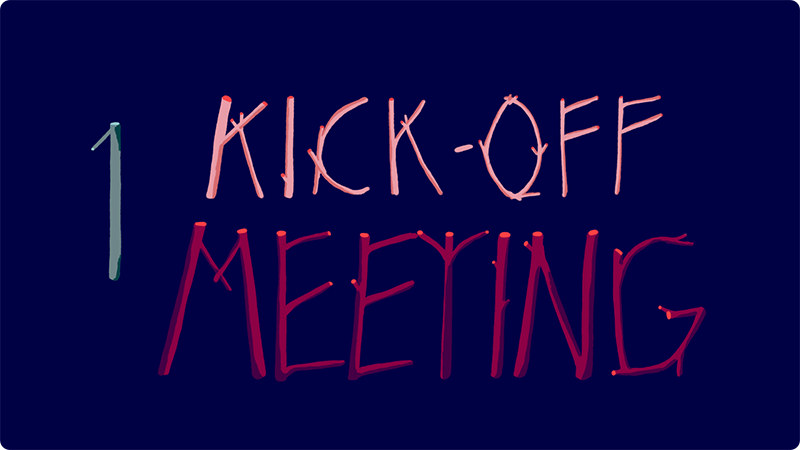 As soon as the offer is approved on your side and the project can beginn, we like to have a Kick-Off Meeting. You are very welcome to come to the Studio, and enjoy some cookies while we talk. But we can also visit you. The idea is for us to find out as much as we can about your intentions for the video and about the information or emotions you are trying to convey. And get a feeling for your style and humour.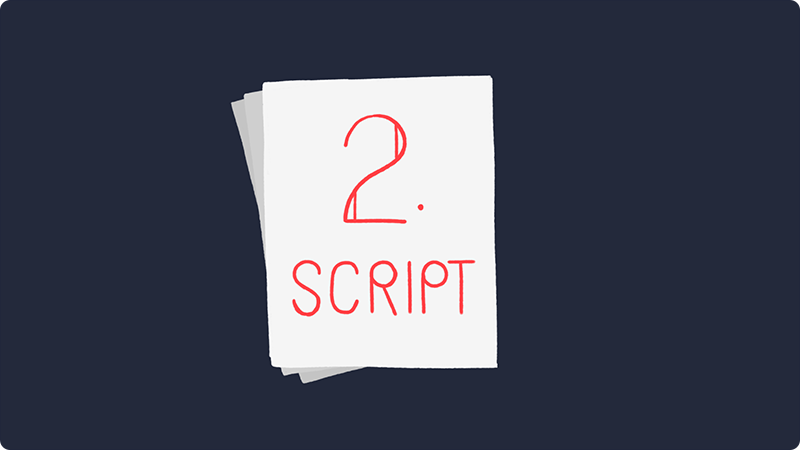 If you already have a script or text for the video we help adapt it for animation. If you just have an idea or scattered information we can take over the script writing. In both cases we will craft a script in the length that we agreed upon for the video.

Next we move to the Style development. With the references we discussed on the Kick-off meeting in mind, we craft new designs. That means the main characters, the backgrounds and overall feeling for colors and textures. You then get three pictures we can discuss and adapt.

Once the Script is approved we pick the best suiting voice over artist for your project. Should the narrator sound young or old, male or female? Should the voice be cozy and warm, or maybe inspire the viewer to go on an adventure?

Once the voice over is recorded we have a layout timing for the video. Normally we would then do an animatic over that recording. That means the action is sketched and movements, transitions or cuts from one scene to another are visualized in a simple style.

Depending on the style and technique, this is usually the most time consuming part of the process. Sometimes characters and props have to be built and then animated on front of the camera, sometimes drawn frame by frame and sometimes designed and rigged. Other times, a combination of all of the above.

Sound design and music bring animation to life. They make everything round and are mainly responsible for the emotion the video transports. They can make something sound very silly, super dramatic, or fantastically epic!

COMPOSITING AND FINAL RENDERING

Compositing happens during and after the animation process. It may imply retouching pictures or videos or effect animation on existing files. It is also where we put images and sound together and export your film!

Your video is ready to be screened, uploaded and shared with the world!