2013 | animated short film | 7'15" | HD | 1:1,78 | color
»The lost discovery« tells the story of a misunderstood scientist, who traveled to the depths of the congolesian jungle to discover a strange creature. But this journey ended in a tragedy, and Johann August Breitenbach never made it to the science books…
»The lost discovery« erzählt die Geschichte eines missverstandenen Wissenschaftlers, der in die Tiefen des kongolesischen Dschungels reist, um eine merkwürdige Kreatur zu erforschen. Aber seine Reise endete in einer Tragödie und Johann August Breitenbach schaffte es niemals in die großen Werke der Wissenschaft…
CREW & TECHNIQUE
[Stop-Motion Animation]
direction, animation, set and puppet design:
Ana Maria Angel
music, sound design:
David von Ilsemann
voice:
Sönke Strohkark
based on the book »Die verlorene Entdeckung« 
by Christoph Dräwe and Ana Maria Angel
This was Ana´s graduation Film from the Kunsthochschule Berlin Weißensee in 2013. 
She also wrote the book together with 
Christoph Dräwe one year before.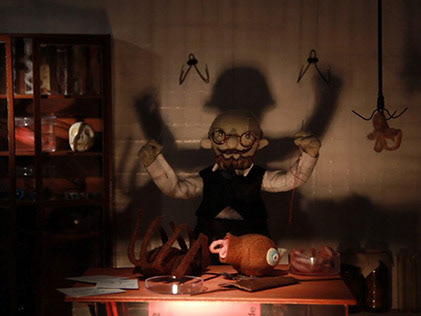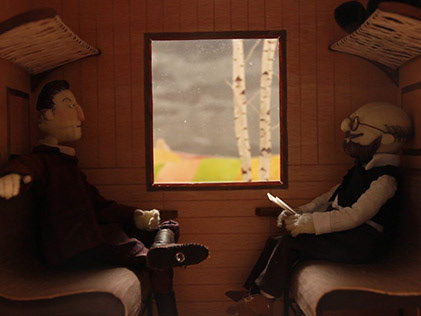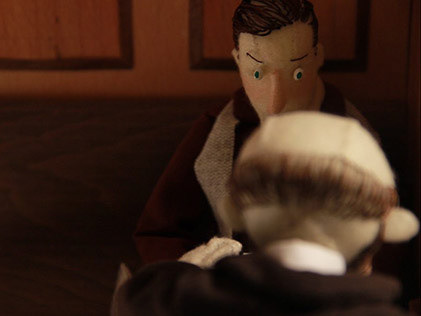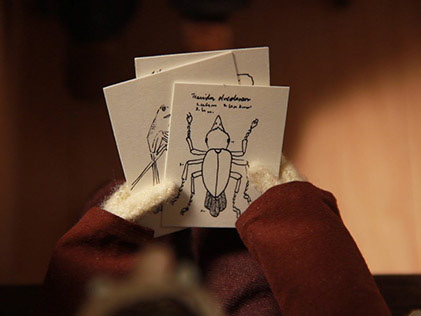 She worked like crazy for a year, designing
and building all the characters and props.
She animated everything in a tiny room,
that acctually used to be a broom closet.* 
​​​​​​​

*Also a room for abandoned and forgotten art projects from the generations before her.