2017 | animated short film | 5'42'' | HD | 1:1,77 | color
If you were a dog in outer space what would you do? The story unfolds in the depths of space: On a weird planet the dogs live as they please, but are confronted with their willful surroundings.
Was würdest du tun wenn du ein Hund im Weltraum wärst? Diese Geschichte spielt in den Tiefen des Weltalls: Auf einem merkwürdigen Planeten leben Hunde wie sie wollen. Aber ihre eigenwillige Umgebung ma

cht ihnen zu schaffen.
Crew & Technique
direction, anim
ation: Sophia Schönborn
music:
Markus Zierhofer
sound design:
Azadeh Zandieh
sound mixing:
Roman Pogorzelski
production:
Film University Babelsberg KONRAD WOLF
technique:
Animation on paper/ digital 2D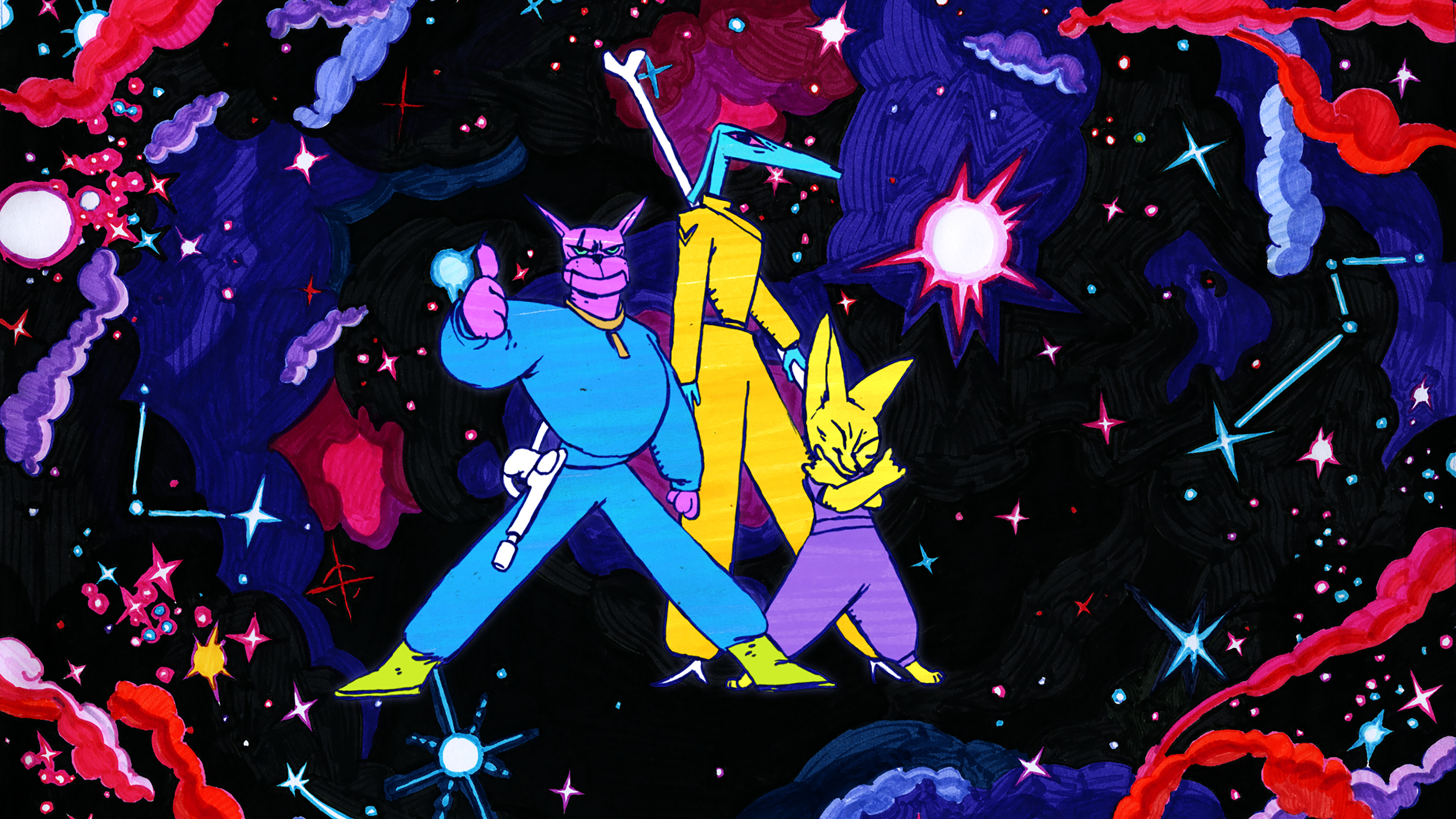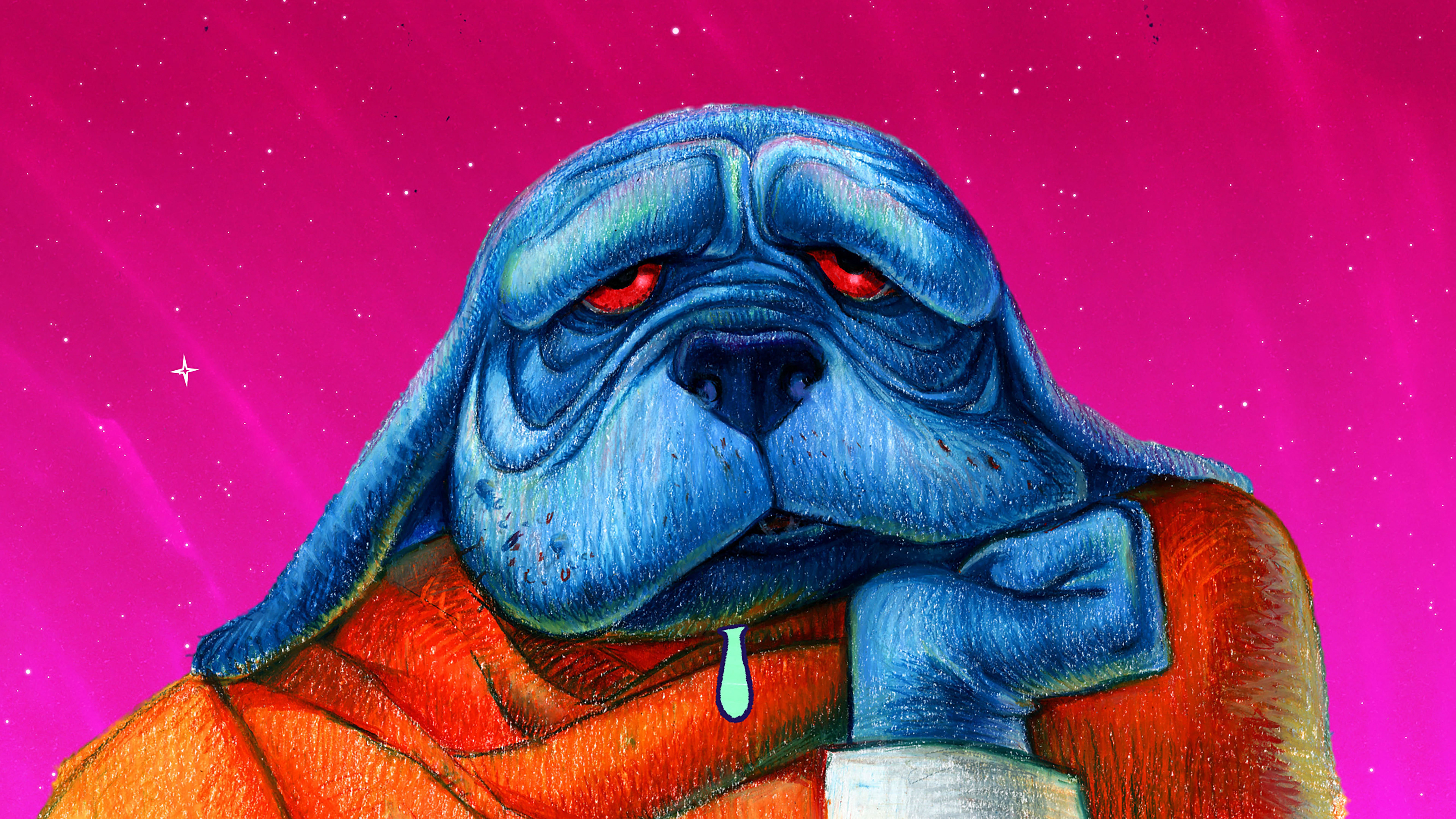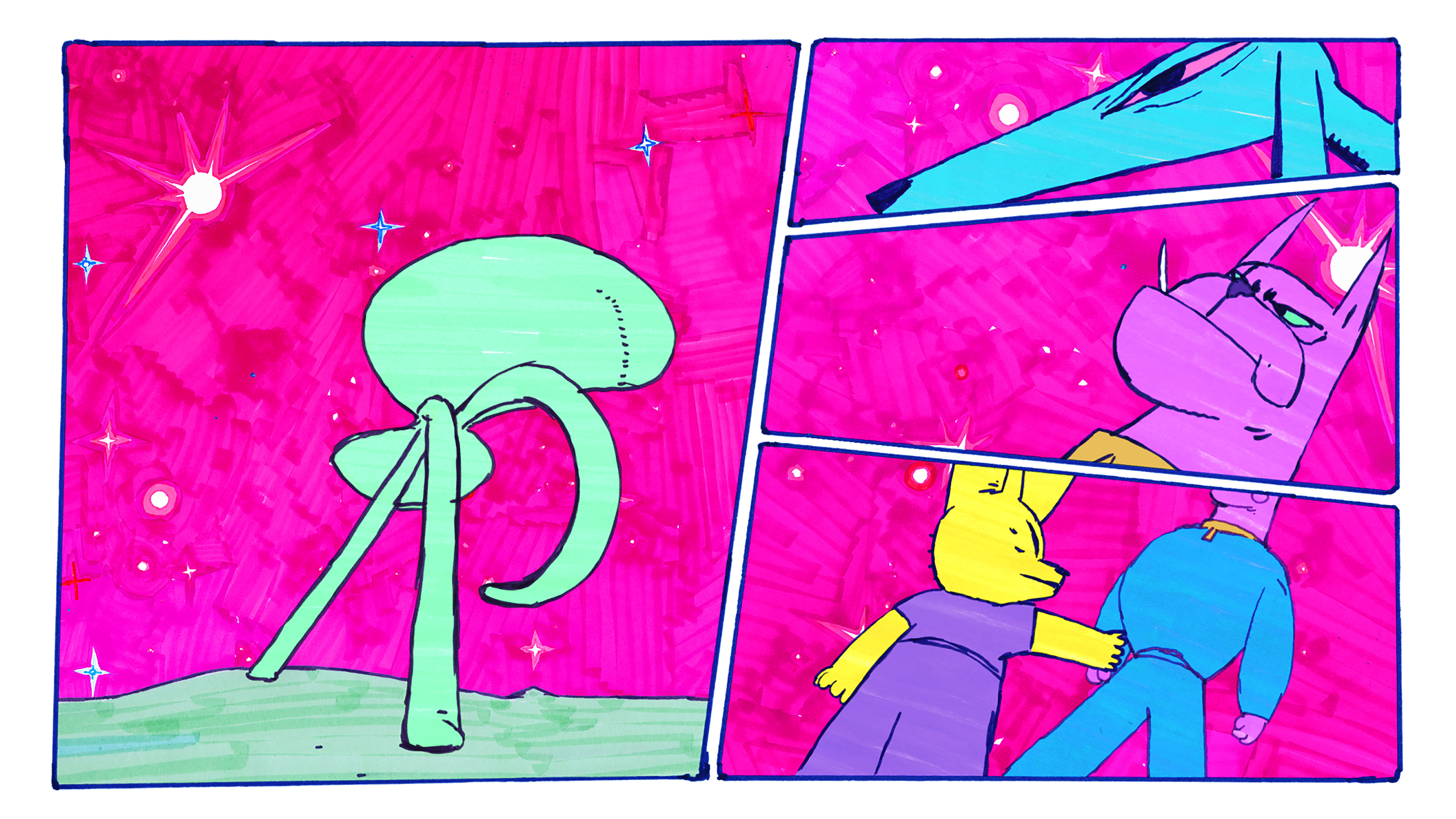 A Feltpen-adventure on a strange planet.
This short animation was a test for the final film. I wanted to explore the technique and see if the felt pen animation is feasible. With this I also decided to experiment with the format and use comic panels as a storytelling device.
Ein Filzstift-Abenteuer auf einem seltsamen Planeten.
Diese kurze Animation war ein Test für den fertigen Film. Ich wollte die Technik erkunden und sehen, ob sich die Filzstift-Animation als tragbar für den gesamten Film erweist. Während dieser Studien, entschied ich mich auch, mit dem Format zu experimentieren und Comic-Panels als Erzähltechnik zu nutzen.
••
concept drawings & expression sheets